In Suzanne Young's Hotel for the Lost, Audrey Casella arrives for an unplanned stay at the Hotel Ruby, a grand, mysterious hotel full of secrets.  In the (spooky) spirit of Halloween, I've rounded up 9 eerie hotels where you can spend the night…if you dare.
Paranormal activity has been reported since the 1970s. The owners F.O. Stanley and his wife Flora purportedly appear as guests in the Billiards Room or make the piano play. This hotel is perhaps better well-known as the inspiration for Stephen King's novel The Shining.
Would you expect anything less than ghosts, the sound of children running through the hallways, faucets mysteriously turning on by themselves, and rattling doorknobs from the oldest hotel in Savannah? It acted as a hospital three times, and remains were found under the floorboards during renovations. Sleep tight.
Though it's only been a hotel for about 50 years, the Bourbon Orleans has previously been used as a ballroom, legislative meeting place, and convent, which means you can now spend the night with the ghosts of confederate soldiers, Catholic nuns, and orphans.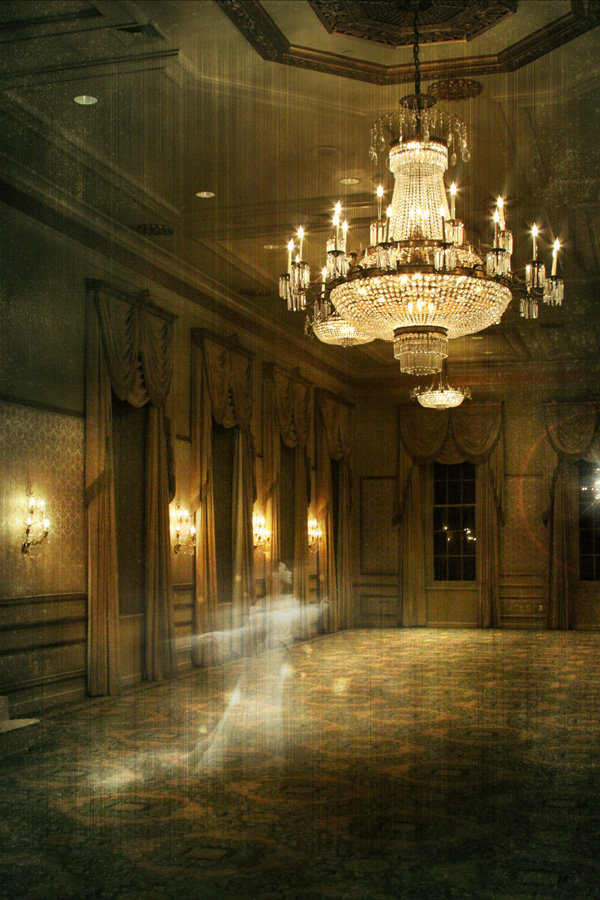 Come here for a never-ending jazz age party. However, the sounds of music and breaking glass on the ninth floor seem to immediately stop whenever anyone makes a trip up to that floor.
Ghost sightings are so common that there two binders at the front desk for guests to write down their experiences. According to the reports, visitors have experienced having their TVs turned off, hair pulled, and being momentarily pinned to their beds so they could not move.
No surprise that this place would be haunted—the 17th century Salem witch trials left a lot of restless spirits. Guests have reported being touched by invisible hands as well as the sounds of a child crying at night.
If you're not impressed by orbs and disembodied laughter, you can stay at the infamous axe murderer's house, which is now a bed and breakfast, and sleep in the same rooms where her family's bodies were found.
There's not only a creepy basement and hidden rooms, but a ghost cat that was caught on video.
9. The Cecil (Los Angeles, CA)
This hotel had to be rebranded and renamed (it's now known as Stay on Main) because of its history of at least three murders, several suicides, and the disturbing death of Elisa Lam. Her body was found inside the sealed water tank after guests had complained of the water tasting funny.
If you'd like to stay forever among the haunts or simply continue on with your paranormal investigation, you can take a look at Haunted Rooms, which lists haunted hotels in each state and overnight ghost hunts! And if you've already stayed at one of those hotels or plan to, PLEASE let us know about your experiences in the comments!