You can't choose the family you're born into, but you can find a new one! Chosen families are a harbor for anyone born into a family that doesn't understand them, anyone living far away from their families of origin, anyone who doesn't do nuclear families, and anyone with extra love to give. After all, if family means your nearest and dearest, why shouldn't you have some say?
Books That Feature Chosen Families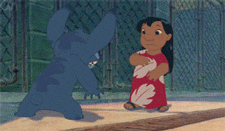 This is the life of the girls who compete in the Isle's elite, all-female fighting sport of Bowing. But it isn't really Dirt's life anymore. Sixteen-year-old Dirt is old and has retired from the elite, all-female fighting sport of Bowing and spends her days coaching the younger sisters of the Mud Fam instead. Dirt's young sisters are coming along nicely, and the Mud Fam is sure to win a crucial upcoming tournament, but when an attack from a powerful rival leaves them without their top Bower, Dirt is the only one who can compete. But Dirt is old, out of shape, and has never wanted to be a leader. Victory seems impossible—yet defeat would mean the end of her beloved Fam. And no way is Dirt going to let that happen!

Erykah and Kelly consider themselves to be more than best friends, they support and love one another like sisters! They were both looking forward to junior year at East Prep High, but everything changes when Erykah gets pregnant. Having a baby at sixteen was definitely not part of her plan, and Kelly's didn't include helping her best friend through a pregnancy, but that's what best friends do, right? As the two girls navigate the pregnancy, they'll learn some harsh realities about the world and be forced to make some huge decisions, but they'll also find strength in each other.

When your nuclear family is in full meltdown, there's nothing better than the friendly neighbors who let you crash on their couch. Zorie used to have Sunday dinner with the Mackenzies, but that was before their son, Lennon, broke her heart. His two moms run a feminist sex shop, and Zorie's more conservative dad encouraged her to keep her distance. But when secrets threaten to tear her family apart, Zorie knows exactly who can be relied upon to make her breakfast in the morning. And maybe she and Lennon deserve a second chance too.
Alexis loves her ride-or-die coven who will help her bury a body—literally. When prom night ends with her date exploding, she calls upon her fellow witches to help her manage the crisis. Magic brought them together, and nothing—not even complications like jealousy, insecurity, or secret crushes—will tear them apart. These witches lean on each other to grapple with what it means to have secret powers, queer love, and forgiveness for your worst mistakes.
When Sky comes out as gay, his mom kicks him out of the house. Luckily, he has a best friend with a big, noisy, loving family that gives him a spare room for as long as he wants it. He also has a supportive community in his yearbook class. When he's targeted in a homophobic cyberbullying attack, the yearbook kids are the first to stand in solidarity with him. Together, they can turn an embarrassing photo into a rallying cry for greater empathy in their small town. Yearbook family comes first. For more found family feels, be sure to check out Robbie Couch's latest book: Blaine for the Win! 
The Shadowhunters books have so many iconic teams, but Tessa, Jem, and Will from the Infernal Devices series always stands out. When Tessa arrives in Victorian London, she's supposed to meet her brother at the docks, but instead, she is kidnapped by a nefarious organization that wants to awaken her latent magical powers and use them for themselves. It isn't long before she's rescued by Will, Jem, and their charming crew of Shadowhunters, and even though her brother is missing, her found family is there to pick up the slack and help reunite the separated siblings.
Nothing unites a found family like a common enemy. The girls of the Wildcats hockey team probably spend more time together than with their biological families, and they are geared up for their traditional night of bonding to celebrate a new season. The new girls are eager to make a good impression, and the old guard are stressed about college scouts, injuries, and squabbles amongst themselves. But when they figure out that their charismatic coach might be manipulating them, they have to put aside everything else and fight the real enemy. The night is young, their coach isn't here, and this team has each other's backs, no matter what.
8. Cursed by Frank Miller and Thomas Wheeler
Everyone in Nimue's small, druidic village is afraid of her. She was cursed as a child, and the villagers are just waiting for her to turn against them. Instead, their doom comes in the form of the brutal Red Paladins, and Nimue escapes the burning wreckage of her village alone. But setting out into the wider world might have its rewards. Soon, she finds traveling companions who understand her and see her worth. Maybe Nimue can be a true hero after all. This twist on the King Arthur tale puts the Lady of the Lake in its starring role, and her past is more dramatic than we ever imagined.
9. Chosen by Kiersten White
Found families that banter together stay together. Chosen (the sequel to Slayer) picks up where Buffy the Vampire Slayer left off and tells the story of Nina, Buffy's successor. Nina is grappling with a growing inner darkness that comes with her new role, and the only thing keeping her grounded is running the demon sanctuary with her tight-knit group of friends. They keep each other on their toes with witty quips characteristic of the Buffyverse, and they're always willing to lend an ear when Nina's darkness starts closing in.
If you loved the camaraderie between Mulan and her fellow soldiers, you'll love the phoenix riders in Crown of Feathers. After her sister's terrible betrayal, Veronyka disguises herself as a boy to join the all-male phoenix riders squadron, but she's not the only one arriving with baggage. Tristan longs to live up to his father's expectations, and Sev has never felt like he fit in. Even though Veronyka couldn't rely on her sister, she finds a true family with her fellow phoenix riders.