Sometimes falling in love is easy and charming, and other times it's just plain awkward—in a cute way though! Read these books if you're looking for relationships that start with an adorably awkward first crush!
Adorably Awkward First Crush Moments From YA Books
Quinn and Tarek's lives have always been intertwined in Rachel Lynn Solomon's We Can't Keep Meeting Like This; Quinn's family owns a wedding planning company, and Tarek's family owns a catering company. Last summer, Quinn confessed her feelings to Tarek right after he left for college—but she never got a response. Now it's a new summer and Tarek is back in town for another busy wedding season. Things are about to get AWKWARD, especially since despite Quinn's insistence that they can still be friends, it's increasingly clear that the two of them are more than just friends…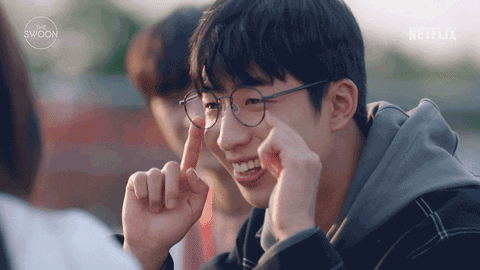 Wes Jung of Sarah Suk's Made in Korea is the definition of adorkable. Unfortunately for this pure-hearted boy, his like-at-first-sight crush Valerie Kwon has no time for nonsense like falling in love. The only thing important to Valerie is the success of her Korean beauty brand V&C Beauty. So things get even worse when Wes accidentally finds his classmates clamoring to buy his mom's K-pop branded beauty products—putting him in direct competition with Valerie.
When Sam and Penny cross paths in Emergency Contact it's less meet-cute and more a collision of unbearable awkwardness. Still, they swap numbers and stay in touch—via text—and soon become digitally inseparable, sharing their deepest anxieties and secret dreams without the humiliating weirdness of having to, you know, see each other.
Lara Jean and Peter Kavinsky have been through so much, it's hard to remember sometimes that this all started with one simple letter: a love letter to a middle school crush that was never meant to be sent out. And we can only imagine how stressed and awkward Lara Jean felt when she saw her secret letter in Peter K's hands! Of course what follows is a fake dating scheme for the ages and a first love story that we'll never forget. Go back to the start with Jenny Han's To All The Boys I've Loved Before.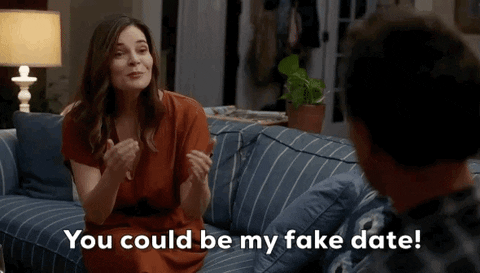 Bringing the boyfriend home to meet the parents is always a little awkward—but we imagine it's even more awkward when it's not even your REAL boyfriend. When Rent a Boyfriend's Chloe Wang hires a boyfriend to bring home over the holidays to get her parents off her back, she's not sure what to expect. But what she really doesn't expect is to start falling for the real Drew—who is nothing like the perfect guy she's introduced to her parents.
Jenny Han's first trilogy, The Summer I Turned Pretty series, puts protagonist Belly in a love triangle between her childhood best friends Jeremiah and Conrad—who are also brothers. Though this isn't the WORST situation to be in, Belly finds herself torn between two boys she loves equally in this coming-of-age summer story.
So we're always ready to talk about our favorite 'ships from Shadowhunters but have we ever taken a moment to appreciate the AWKWARD origins of our faves? First off, when Clary first met Jace, no one else could see him. Second of all, Clary's best friend Simon was in love with her even though she was clearly into someone else. And then that awkwardness really got turned on its head when Clary thought Jace was her brother, and so she dated Simon, even though she was still into Jace… (And let's not forget when she and her actual brother kissed?)
In A Complicated Love Story Set in Space, when Noa closes his eyes on Earth and wakes up on a spaceship called Qriosity just as it's about to explode, he's pretty sure things can't get much weirder. Boy was he wrong. Trapped aboard Qriosity are also DJ and Jenny and together the three of them face dangers like murder, aliens, a school dance, and one really, really bad day. But none of this matches Noa's biggest and strangest challenge: falling in love.
Halle has always felt more comfortable online. Online, she's Kels. Kels is enigmatically cool and confident, has a loving group of friends, a growing book blogging platform—and she has Nash. Nash is her best friend, her closest confidant, maybe something more. So when Halle moves to spend her senior year in her Gramps' hometown in What I Like About You, you can't blame her for feeling a little awkward when she finds herself face-to-face with real, human, not-behind-a-screen Nash. Especially when it's clear that Nash is in love with Kels.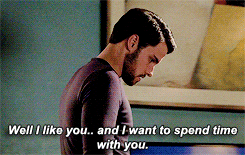 When Tanner Scott's family moved from California to Utah three years ago, Tanner temporarily put himself back in the closet. Now, with one semester of high school to go, the only thing on Tanner's mind is coasting through his remaining classes and clearing out of Utah. That is until he joins Provo High's prestigious writing Seminar, and he meets Sebastian Brother, a Mormon writing prodigy—who Tanner finds himself falling completely and irrevocably in love with.