Whether Sam and Bucky (and now, Loki and Morbius) have you in the mood for more bromance, or you just love stories about pairs who make a really good team, we can all agree that dynamic duos never fail to touch our hearts. Here are some of our favorite dynamic duos!
Dynamic Duos in YA Books That Will Capture Your Heart
A duo wouldn't be dynamic if the pair had too much in common—take these two best friends who are totally different, and follow them as they gallivant around Manhattan, undergoing disaster after disaster, putting their bond to the test at every turn.
2. Jace and Alec from City of Bones by Cassandra Clare
You could call any parabatai a dynamic duo, but Jace and Alec were the first that we met in the Shadowhunters world, and they're a duo that can't be beat. No matter what is thrown their way, they always, ALWAYS have each other's backs—the OG Shadowhunters bromance.
3. Veronyka and her phoenix from Crown of Feathers by Nicki Pau Preto
A Phoenix Rider and her phoenix? Of course it's a dynamic duo. Many long-standing fan favorite dynamic duos are heroes and their animal side-kicks. Veronyka and her phoenix are no exception to that rule.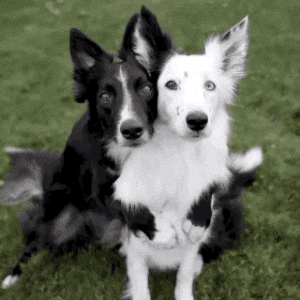 4. Bree and Alice from Legendborn by Tracy Deonn
Bree and Alice are the definition of "girl gang." Long-time best friends, Alice stands by Bree while she goes through the emotionally strenuous events of this enthralling read. It may be a rocky road, but these girls know how to stick together.
5. June and Jayne from Yolk by Mary H. K. Choi
June and Jayne are a sister duo unlike any other, so naturally they made the list. They go through a lot together over the course of this book, but it only serves to bring them closer. Rain or shine, they'll always have each other!
6. Rowan and Neil from Today Tonight Tomorrow by Rachel Lynn Solomon
Rowan and Neil aren't your typical dynamic duo—their camaraderie is built on rivalry. After years spent going to head-to-head in every school position, class, and organization, the two pair up for the senior day games and discover that they work much better together than against each other.
If you love reading about realistic and supportive friendships, you'll love Bao and Viet. This book has Romeo and Juliet vibes, and just like Romeo and Juliet, Bao and Linh each have their respective right hand man. Bao and Viet have a pure and beautiful bromance, one that'll tug at your heartstrings for sure.
Benedict and Marshall are, as Roma lovingly states, as likely to kill each other as they are to kiss each other. These two bicker and fight like nobody's business, but the love and care for each other too. It's a dynamic duo of the highest order—dynamic in friendship and in love.
9. Rowan and Citra from Scythe by Neal Shusterman
Rowan and Citra are brought together by a terrible fate—one they may not be able to overcome. Still, the two always have each other's backs, and they are willing to take on every seemingly impossible obstacle to keep each other safe and help each other achieve their goals. If that's not a dynamic duo, I don't know what is.
10. Nathaniel and Silas from Sorcery of Thorns by Margaret Rogerson
Another unconventional pair—you'd never think to enjoy a friendship between a demon and his sorcerer master, but you'll enjoy this one. The politics of this world are complicated, but this dynamic duo always manages to navigate together, no matter the odds.