Dua Lipa has taken the world by storm with her latest album, not that she wasn't a force to be reckoned with before. Her Grammy win was well deserved (IMO), considering I still have Future Nostalgia, the Moonlight Edition on repeat. What a record. What an artist. If you love all things Dua Lipa, you'll love these books!
Books to Read if You Love Dua Lipa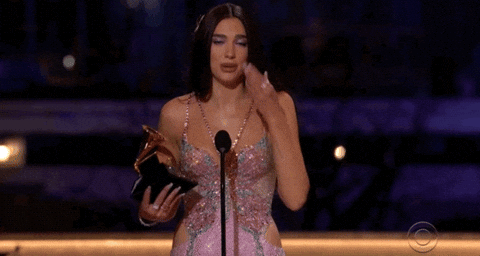 Dua's latest album has a heavy focus on the light and casual side of dating. If you're vibing with the happy, chill songs on Future Nostalgia, you'll love this charming, romantic, and uplifting romance that's as good as any feel-good romcom on TV. It'll have you Levitating with Dua Lipa and Dababy.
2. Cursed by Thomas Wheeler and Frank Miller
Dua has also taken to inspiring us with girl power songs like Boys Will Be Boys and We're Good. We're all for a strong female lead—and Nimue isn't just strong, she's independent. Read this new take on the King Arthur tale for a full cast of powerful women, with Nimue in the lead.
The on-again-off-again, friends-to-lovers trope we all know and love takes on a poignant and steamy new life in this incredible read by Jenn Bennett. If you've had Un Día on repeat, I'm telling you, this one's for you. Long estranged best friends being forced back together on a camping trip can only go so well—you'll have to read it to see just how much trouble they find.
An ode to all things owning your crush and getting over the boys who hardly noticed you, this adorable and relatable start to Jenny Han's To All the Boys series will gave you MAJOR Don't Start Now vibes in the best possible way. Plus, a little taste of the sweet romance that Levitating and Cool radiate.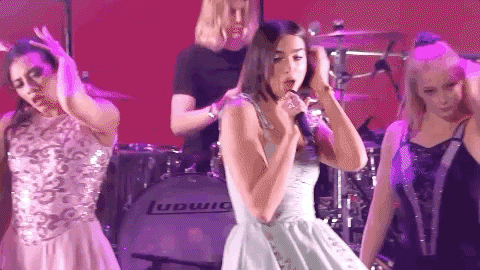 Mixed feelings about falling in love? Loving Dua's Love Again? Struggling with the reality that love is hard but looking for hope? Look no further, this book is for you. This sweet, unique, and emotionally available read from Robbie Couch is the perfect place to find a heartfelt story of the struggles of navigating relationships, and is sure to fill you with hope for a happy ending. You'll be singing Love Again to the pages by the end!
Three words. Enemies to Lovers. You know you want it, and this book has got it. Break My Heart is easily one of my favorite Dua tracks, and it oozes enemies-to-lovers trope. This unique and heart-poundingly thrilling book is a Romeo and Juliet retelling set in 1920's China, and it'll have you scream singing Break My Heart while you tightly cross your fingers that it's more of a departure from the source tale than others have been.
This charming novel follows a girl who has just confessed her feelings to her crush, and he ghosts her. But then they just keep running into each other…Whether or not you believe in fate, it makes for a really charming YA Romance, and gives us serious If it Ain't Me vibes.
Dua's That Kind of Woman radiates girl power. The lead of that song is a go-getter, a fierce heroine, a strong and confident type. So is Bree, leading lady in Tracy Deonn's Legendborn. If you're a fan of reads where women take charge, you will absolutely love Bree. She's taking the Legendborn by storm—and you won't want to miss it.
Continuing with the trend of strong women, which seems to have been the theme of Future Nostalgia, an album with a title track that literally includes the line "I know you're not used to a female alpha," we have yet another strong female lead for you. This rich fantasy world has been dubbed the "Lesbian Dragon Book" by adoring readers online. If that's not enough to sell you on it, well, just read it anyway. Trust me.
Last but not least, I invoke Dua's most savage track on the Moonlight edition of Future Nostalgia, a bop called Not My Problem. This book screams Not My Problem as though it were screaming through a megaphone at the top of its lungs into another rmicrophone that's hooked up to a crazy set of speakers. The opening scene in the books is enough proof of this—but the rest of the book, all about a tight girl gang of witches, is just as good.
Round out this list with a thorough listen of all Dua Lipa's music, just because if you've made it this far, you clearly love her as much as I do. Stay Levitating dababy's.