Regardless of whether you've been a die-hard Oliva Rodrigo fan since All I Want, or if your TikTok-addicted friend told you about the song and now you can't stop listening, here are the books you should read if you're obsessed with Olivia Rodrigo's Driver's License—listed by what kind of Driver's License listener you are.
Books to Read if You Can't Stop Listening to Olivia Rodrigo's Driver's License
1. The Soul Sister — When You Were Mine by Rebecca Serle
Do you have a traitorous almost lover in your past? Are you kinda convinced that Olivia wrote this song about YOU?? To find your happy ending, read When You Were Mine—another tale which begins with a boy who swears he'd love the girl forever moving on to someone else. (The girl in question is Rosalind in Romeo & Juliet, Romeo's first love…)
2. The OG fan — Chasing Lucky by Jenn Bennett
You've been a stan of Olivia Rodrigo since HSMTMTS. You've religiously watched all her covers. Olivia is basically your best friend. Chasing Lucky's Josie and Lucky were once best friends—but then she left town without saying goodbye. Now Josie is back and Lucky wants nothing to do with her. And yet when Josie makes a very big mistake in a fit of anger, Lucky is quick to take the fall for her. Why would Lucky want to take the blame for a crime he didn't commit? Josie is determined to find out in this sweet romance from Jenn Bennett.
3. The Newbie — Sorcery of Thorns by Margaret Rogerson
You had never even heard of High School Musical The TV Show (?) before Driver's License. You genuinely had no idea Olivia Rodrigo existed. But now you'd die for her. For the ride-or-die underdog, we have Sorcery of Thorns. Raised in one of Austermeer's Great Libraries, Elisabeth is out of her element when she's implicated in a dangerous act of sabotage. But as this bookworm becomes entangled in a centuries-old plot threatening the realm and finds herself growing closer to an unlikely ally, Elisabeth may be the only one who can save them all.
4. The Detective — Serious Moonlight by Jenn Bennett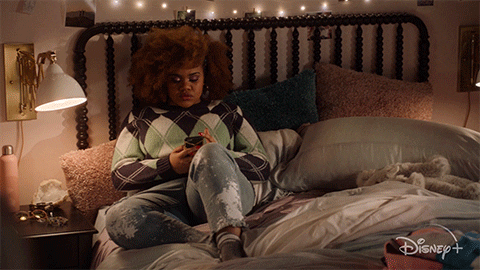 You can't stop thinking about why Olivia Rodrigo changed the lyric from "Brunette" to "Blonde." You keep searching Olivia's (and everyone else's) lyrics for hidden meanings. You know every TikTok theory like the back of your hand. While you wait to be recruited to the FBI, you should read definitely read Jenn Bennett's Serious Moonlight, a romance novel centered on a shy mystery-book aficionado with an overactive imagination who stumbles upon a real-life local mystery.
5. The Taylor Swift Stan — Shine by Jessica Jung
"I say that's my baby and I'm really proud." Olivia Rodrigo makes you reminisce about Old Taylor in the best way, and it doesn't hurt that Olivia is a fellow Swiftie. You just have a soft spot for a girl with big dreams singing with her heart on her sleeve. Shine's Rachel Kim has big dreams of her own, but unfortunately she can't do it the Olivia/Taylor way. K-Pop label DB entertainment has a strict no-dating policy. Rachel seems like she's on track for success—until she meets DB golden boy Jason Lee.
You lowkey forgot that you were mad at Josh once Lie Lie Lie came out. He's cute! What can you do! Some boys just have it easy. Like Peter Kavinsky. That boy just smiles and you forget why you were ever mad. Right? Read Jenny Han's P.S. I Still Love You to put your love for the lovable golden boy to the test.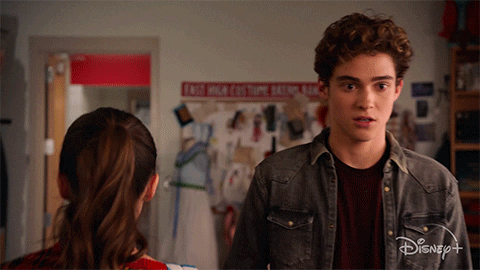 You're never going to forgive Josh. You're actually pretty sure you don't believe in love anymore. He IMPROVED that declaration of love in HSMTMTS and yet Olivia still got her heart broken? NOPE. Love isn't real. To mend your heart, read A Cuban Girl's Guide to Tea and Tomorrow by Laura Taylor Namey. When heartbroken Lila is shipped away from sunny Miami to spend 3 months in dreary England, she's sure she's in for a nightmare. But instead she finds a new life, a new sense of self, and even a new love.
You LOVE the drama of it all. You're reminiscing about Nick/Miley/Selena. You're welcoming this new trio into the grand pantheon of iconic Disney Channel star love triangles. While we wait for more tea, check out Jenny Han's The Summer I Turned Pretty. We promise it's spicy. (And there's a love triangle.)
9. The Carpool Karaoke Star — Love & Luck by Jenna Evans Welch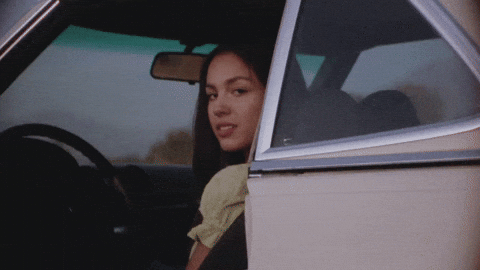 Driving around in a car in your feels about heartbreak is such a VIBE. (The fact that you maybe are in a happy relationship or have never been in love or just simply cannot relate is completely irrelevant.) You'd enjoy Jenna Evans Welch's Love & Luck, another book about a girl driving around trying to get over her ex—but instead of the American suburbs, it's set in the Irish countryside!
You're stuck on driver's license TikTok. You've seen every single one of @gabesco's recaps without trying. You're never escaping. You're kind of ok with it. Book blogger Halle Levitt of What I Like About You knows what it's like to be glued to a screen. But she can't help it—Kels, her online persona, has so much she doesn't have IRL: a cool growing platform, a circle of close friends, and Nash. That is, until Halle arrives to spend senior year in Gramps's small town and finds herself face-to-face with real not-behind-a-screen Nash.
11. The "Skin" Lover — All Eyes on Us by Kit Frick
So you can't stop listening to Sabrina Carpenter's Skin. You feel for Sabrina wanting to tell her side of the story when she feels like all eyes are on her… which is why we're recommending All Eyes on Us, a Pretty Little Liar-esque thriller about two teens who find their lives intertwined when an anonymous texter threatens to spill their secrets.
12. The Peacemaking Daydreamer — When We Were Magic by Sarah Gailey
All you can think about is the day that the girls in this stupid patriarchal love triangle can look back on this time and laugh about the dumb boy they fought over. And maybe, and we're just daydreaming here, they've found what they thought they were looking for in that guy in each other. Live out the daydream in Sarah Gailey's When We Were Magic, a moving, darkly funny story about a girl who just might be in love with her best friend—but she has bigger things to worry about when her magic goes awry and she accidentally kills her prom date.