I'll be totally honest, I have never been outside of the continental United States. For years I, like many of you, have relied upon the sweeping vistas of period dramas, international features, globe-trotting music videos, and lush passages to take me on a world tour. One day soon, I dreamed I would finally grab a plane ticket and begin my international adventure…
Unfortunately, it looks like it won't be that soon after all. While it looks like we may all be spending more time indoors, gazing out our windows day after day, adventure lies just around the corner. Here are some recommendations for books set outside of the United States, if, like me, you are desperate for a good international vacation.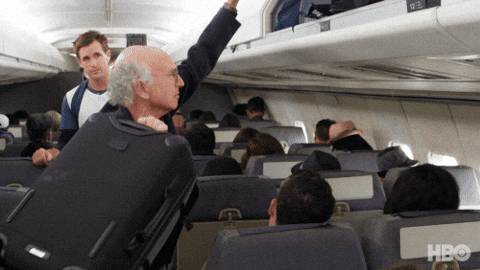 YA Books that Take Place Outside of the United States
Acclaimed author Margarita Engle tells a "deeply felt and engrossing" (Horn Book Magazine) story of love in a time of hunger inspired by her own family's struggles during a dark period in Cuba's history.
In this Romeo & Juliet retelling, gang warfare is tearing apart 1926 Shanghai. Juliette, a member of the Scarlet Gang, finds tension and violence escalating with the White Flowers, led by her first love, Roma.  But darkness and whispers lurk in the shadows of the city, threatening to tear these two gangs apart…unless they can put aside the past.  Believe ALL the hype on this one.
Desmond Hall takes us to his birthplace with his lead character Frankie. Frankie is desperate to escape his home in Jamaica, but a sudden violent event leaves him with no choice but to entrench himself in his Uncle's gang in order to help his family. This is a riveting and unforgettable debut not to be missed that dives head first into the hardship and harmony of its locale.
You cannot go wrong with one of Reese Witherspoon's book club picks. Here, Lila is off to the Winchester, England to reset with a few family friends. But the small-town environment and gloomy weather are not to her liking. It's a nightmare, until a local tea shop clerk offers to be Lila's personal tour guide.  Together, they explore the unexpected beauties of drama of the English countryside, and Lilia may just start to see a new future for herself. This book is best enjoyed with a biscuit and cup of earl gray.
It's 1969, and the world is changing. Melati has a djinn inside her, giving her visions of her mother's death. These images become all the worse when violence erupts in the streets of Kuala Lumpur. Now, Mel must survive her dark journey and save her mother. Set against the historic race riots in 1969 Kuala Lumpur, Malaysia, this literary historical debut will leave you on the edge of your seat.
After a confrontation with her teacher, Zaynab is desperate for a new start. In Qatar, she is surrounded by fellow Muslims and can focus on who she wants to be. That is, until she meets Adam, who is also stuck playing a role for others.  He confides in Zaynab his multiple sclerosis diagnosis, a secret he keeps from his grieving family. But in trying to escape from the world and the selves they used to be, they just might find something wonderful and new together. Don't miss this beloved novel.
Iris is having a hard time. Her boyfriend cheated on her. No colleges have accepted her. It seems like she has lost any and all plans for her future.  In order to help her reconnect with her culture and family, Iris's family sends her on a trip to Beijing. But what was supposed to be a simple trip quickly turns into a tour of Beijing's wealthy elite, and all the opulence the city has to offer. This novel is fun, hilarious, and absolutely captivating.
8. Shine by Jessica Jung — South Korea
There is no denying that K-Pop has taken the world by storm. Between the music, the shows, the drama, what's not to love? K-Pop legend Jessica Jung of Girls' Generation takes us into this competitive, technicolor world. Rachel has dreamed of stardom and being recruited by one of Seoul's biggest labels may be her ticket. That's if she can survive the world of rivalry, scandal, and impossibly charming stars on the rise. You'll want to race through this in time for the sequel this year.
9. Love & Gelato, Love & Luck, and Love & Olives by Jenna Evans Welch — Tour of Europe (Italy, Ireland, & Greece)
Maybe, like me, your appetite for the beauty and richness of international cultures is insatiable. One stop to a land far, far away simply won't do. Jenna Evans Welch has us covered with her sweet, sweeping tour of Europe in this incredible series.
First stop is in Italy with Love & Gelato, which sees Linda spending her summer in Tuscany, reconnecting with estranged family. There, she uses a journal from her mom to discover a world of romance, art, and amazing Italian food.
Our next stop brings us to Ireland with Love & Luck. Addie travels to attend her aunt's destination wedding, which unfortunately means a lot of family and personal drama to contend with. Luckily (wink, wink), a guidebook entitled Ireland for the Heartbroken leads her to adventure, hijinks, and maybe even romance.
Final stop is Greece with Love & Olives. Liv travels to Greece to rekindle her love of myth and reconnect with her father while he works on his documentary. There, she finds delicious cuisine, gorgeous vistas, and of course, her father's impossibly charismatic protégé Theo.
These books are the whole package: romance, exotic locals, and enough adventure to satisfy your wanderlust.