This year has taken activities we love away from our daily routines, but it has also introduced so many other great forms of entertainment: video games. From Animal Crossing to Call of Duty, there have been awesome video game releases in 2020 to occupy your quarantining time. When you take a break from playing, pick up these books based on the video games recently released that you're most excited to play!
The Best Books to Read Based on Your Most-Anticipated Video Game Release
1. Assassin's Creed: Valhalla — Cursed by Thomas Wheeler and Frank Miller
The newest installment of the Assassin's Creed saga features Vikings, assassins, mythology, and a strong female main character! Valhalla follows the Vikings invasion of Britain as Eivor, guided by visions of the Nordic gods, seeks revenge for her parents' deaths. If you're excited to play this game, Cursed by Thomas Wheeler and Frank Miller is the book for you! The book features the tough female character, Nimue, in her quest to unite her people, avenge her family, and discover the truth about her destiny. Additionally, a Viking invasion of England takes place, and the book features magic and Faefolk, reminiscent of the heavy mythological themes in ACV.
2. Crash Bandicoot 4: It's About Time — The Last Magician by Lisa Maxwell
The long-awaited installment of the Crash Bandicoot series is a nostalgic, colorful game following Crash Bandicoot on his adventures to recover the Quantum Masks and prevent evil scientists from enslaving the multiverse. If the action and time traveling in Crash Bandicoot interests you, you'll love The Last Magician by Lisa Maxwell. Esta is a thief who must retrieve an ancient book containing the secrets of the Order before the Magician can destroy it. Follow Esta's adventures through time in The Last Magician and its sequel, The Devil's Thief. Book 3, The Serpent's Curse, comes out mid-2021.
In the newest open-world game set in the futuristic Cyberpunk universe, you play as a mercenary outlaw battling corporate leaders, street hustlers and other feared groups in the race to acquire a prototype chip that grants eternal life to its users. If you're excited to fight in Cyberpunk's dystopian world, you'll love diving into the world in the Arc of a Scythe series by Neal Shusterman! Living in a "perfect" society, two teens, Citra and Rowan, are trained in the art of killing as apprentices to a scythe, the only ones who can end life. Much like in Cyberpunk's technology driven civilization, Scythe features an AI that plays a huge role in the series.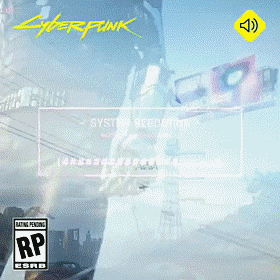 4. Demon's Souls Remake — The Infernal Devices by Cassandra Clare
The highly acclaimed first installment of the Souls video game series was remade late this year. Gamers play a hero brought to Boletaria, a kingdom consumed by a the Old One and his demon army. The hero must decide if they are with the Old One, or against him. If you're excited to play (or replay) the Demon's Souls Remake, you'll love The Infernal Devices by Cassandra Clare. When Tessa Gray arrives in London to meet her brother, she is thrown into a dark world of demons, angels, and other mechanical creatures created to bring her and the entire Shadowhunter world down. She is faced with a decision: join the enemy or fight for her and her friends' lives.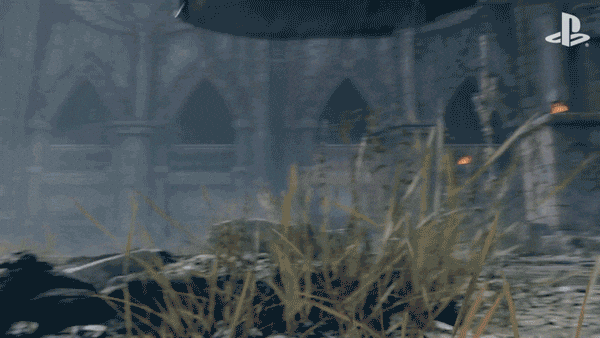 5. Spider Man: Miles Morales — SLAY by Brittney Morris
The new and exciting Spider Man game features the first Black Spider Man, Miles Morales! When a war for control of NYC breaks out between a corrupt energy corporation and a high-tech criminal army, Miles is the only person who can stop them. If you love a hero story featuring strong Black characters like Spider Man, SLAY by Brittney Morris is the book for you! Kiera Johnson is an honors student and math tutor, but that's not all she is. She has a secret identity as the video game developer of a Black Panther-inspired online role-play card game, SLAY. Much like Miles, Kiera must battle the people determined to destroy her community.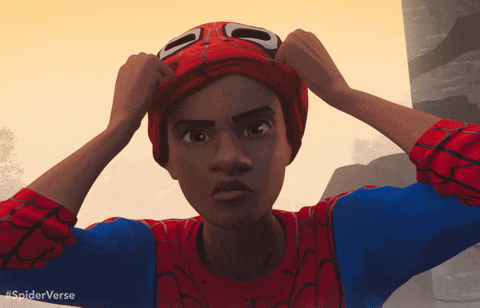 6. Sackboy: A Big Adventure — Rabbit & Robot by Andrew Smith
This fun and silly game, Sackboy, features an actual boy made out of a sac! Sackboy is the underdog, the awkward kid no one expects great things from. But Sackboy is determined to become a knight, fighting nightmarish terrors in his big adventure. If you love the quirky humor in Sackboy, you'll be obsessed with the humor in Rabbit & Robot by Andrew Smith. Cager Messer is a boy brought to the Tennessee, a giant lunar-cruise ship orbiting the moon. Meanwhile, Earth burns to ash beneath them, and the robots onboard the Tennessee are slowly becoming insane and cannibalistic. Will Cager and his friend be stranded forever?
FIFA 21 is the newest game in this famous soccer simulation video game series. In FIFA 21, you can compete against other players in international soccer games with real soccer teams. If you love the sport and competition in FIFA 21, you won't be able to put down We Are the Wildcats by Siobhan Vivian! This novel follows the Wildcats, a varsity field hockey squad determined to make this season better than their last. Over the course of 24 hours, the girls go on an adventure and slip out of their comfort zones, learning just how far they're willing to go for their team.