It's no secret that Taylor Swift likes to layer her music with hidden meaning, and we, the fans, LIVE FOR IT!!!! Taylor's latest album folklore had no shortage of these Easter eggs, maybe even more than any other album. Find your favorite folklore Easter egg below and see what book you should read next!
Your Favorite folklore Album Easter Egg Will Tell You What to Read Next!
1. The 1: Heartbreak told from a friend's perspective — Starry Eyes by Jenn Bennett
According to Swift's co-writer Aaron Dessner, The 1 was written from the perspective of a friend observing the heartbreak of another friend. The song is light and reflective rather than the usual intense emotional rawness we often see in Swift's music. While this book is packed with raw emotion, it also has a lightness to it that offers a unique look at friendships, family dynamics and love.
2. Cardigan/Betty/August: The teenage love triangle — To All the Boys I've Loved Before by Jenny Han
These three songs represent the teenage love triangle from each perspective involved. Cardigan is the perspective of the girl who was cheated on, August, the girl who he cheated with, and Betty from the perspective of the boy who cheated. To All the Boys I've Loved Before is another fantastic look at the complexities of a teenage love triangle, this time involving a long-time crush on a sister's boyfriend and the ex-boyfriend of an ex-best-friend. High school is hard, and this book shows that just as well as Taylor's look through three tracks.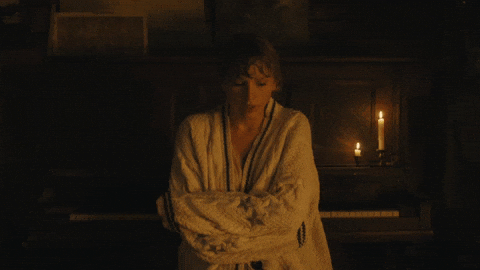 3. The Last Great American Dynasty: The story of Taylor's Rhode Island home — The Last Magician by Lisa Maxwell
Taylor's Rhode Island home has a fascinating history, which Taylor tells anecdotally in this song. The owner, Rebekah Harkness, threw lavish parties of Gatsby-esque proportions. What better read to pair with a Gatsby-esque song than a fantasy book set in the 1920's?
4. Exile: Story of star-crossed lovers — Five Feet Apart by Rachael Lippincott
According to Dessner, Swift wanted this song to feel like a conversation between two ill-fated lovers. This comes across well, as she sings alongside Bon Iver, with the implied conversation built into the lyrics and music. Five Feet Apart is also a story of two ill-fated lovers, and it will tug at your heartstrings in as powerful a way as this hauntingly beautiful song.
5. My Tears Ricochet: The Big Machine drama — We Are the Wildcats by Siobhan Vivian
Fans speculate that this song is not a breakup ballad, but rather a look back at the drama between Swift and her former label. Taylor's drama with Big Machine was ongoing and public, and damaged the reputations of everyone involved. This book is about a girl's high school field hockey team, and the tenuous bond they share being tested. Described as a testament to the strength and resilience of modern teenage girls, this read pairs perfectly with a song about what Swift herself endured and survived in her teen years.
6. Mirrorball: Swift's alter ego? — Starfish by Akemi Dawn Bowman
In Mirrorball, Swift explores the good and the bad that comes with a gift for entertaining and artistic ability. She notes the joy her music brings to listeners, and the vulnerability that comes with opening up in her songs. This book follows a young girl dealing with the devastating rejection from her dream art school. It explores her own fears and hopes and shows her own growth as she learns to be her true self both inwardly and outwardly, similarly to Taylor's self-examination in this song.
7. Seven: An exploration of childhood and love — Today Tonight Tomorrow by Rachel Lynn Solomon
This song digs deep into childhood friendships and on what growing up with someone means. It takes a soft look at complicated home lives and the boundless loyalty of long-time friends. This book showcases all of that and more, diving into learning more about people you didn't know as well growing up, and learning to love the growth of people you knew better than anyone. Change can be scary, and both this read and this song explore that fear and the beauty that can accompany it.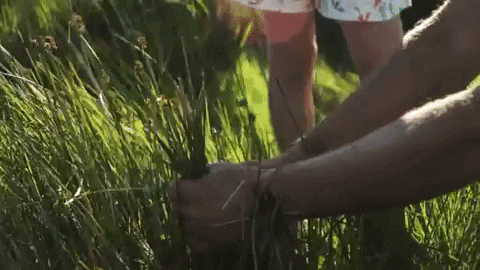 8. This is Me Trying: A 17-year-old learning to apologize — P.S. I Still Love You by Jenny Han
One of the most consistent themes of the album is teen heartbreak, with specific regard to the remorse that comes with it. This song is no exception; Taylor describes is as a 17-year-old learning to apologize. Jenny Han's sequel to To All the Boys I've Loved Before is another deep look at teen heartbreak and the journey of learning to apologize and to forgive.
9. Invisible String: Taylor + Joe Alwyn FOREVER — All This Time by Mikki Daughtry and Rachael Lippincott
Fans believe that this song is about Taylor's boyfriend, Joe Alwyn, and the idea that they've always been connected by some invisible string. It is SO. CUTE. And so similar to this rollercoaster of a romance novel, which has all kinds of twists, turns, and fated connections.
10. Mad Woman: A gothic remake of The Man — SLAY by Brittney Morris
The story behind this one is suspected to have something to do with the infamous Kimye beef. It was described by Dessner as a gothic remake of her song The Man from the Lover album. It's a new look at female strength, and boy is this book a powerful display of female strength. Lots to love in this book, including a strong female lead, one girl's journey to self-acceptance, and a unique look at toxic relationships, all things Taylor Swift knows well and sings about often.