Who says bookworms aren't into STEM? These heartwarming romances, gripping coming-of-age tales, and even urban fantasies feature tech-savvy protagonists who code their way through their conflicts.
Must-Read Books Featuring Tech-Savvy Protagonists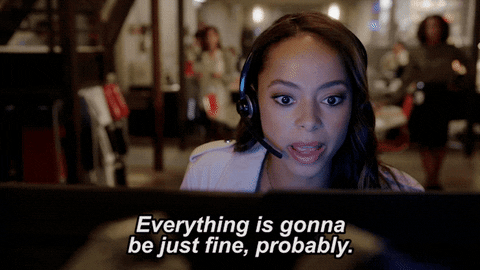 In Liselle Sambury's Blood Like Magic, Voya must kill her first love in order to save her family's magic. Only issue? Voya has never fallen in love. Facing a time crunch and endlessly high stakes, Voya turns a genetic matching beta program from the tech giant NuGene, and finds herself matched to their prodigious misanthrope star intern Luc.
2. SLAY by Brittney Morris
In Brittney Morris' SLAY, Kiera Johnson is a badass teen game developer. This Ready Player One meets The Hate U Give novel is all about Kiera's battle with a real-life troll intent on ruining her Black Panther-inspired video game and the safe community it represents for black gamers.
In the world of This Mortal Coil, people are implanted with technology to recode their DNA, allowing them to change their bodies in any way they want. Protagonist Catarina Agatta is not only a hacker, she's a gene-hacking genius. When her legendary geneticist father is kidnapped and killed, she's tasked with decoding her late father's message concealing a vaccine to the horrifying plague threatening to kill the human race. The battle against this dangerous plague continues in This Cruel Design and This Vicious Cure.
Jarli is a big believer in telling the truth, no matter what. So, he develops The Truth App, a mobile application that listens in on your conversations and can tell when someone's lying. His app goes viral and, suddenly, Jarli is an internet sensation. But it turns out, when you expose everyone's deepest, darkest secrets, you make some enemies. Don't miss this pulse-pounding techno thriller!
Dimple Shah is done hearing about her mother's obsession with finding the "Ideal Indian Husband," and is relieved when she's allowed to go to a summer program for aspiring web developers. Rishi Patel is a hopeless romantic, and is thrilled when his parents tell him that his future wife will be attending the same summer program as him. These two tech savvy teens butt heads immediately when they meet at the same camp for coders—and they have no idea about the "suggested arrangement" their parents have in mind for them.
Five Feet Apart protagonist Stella Grant is not only a master of organizational systems to manage her life with cystic fibrosis, but also she's a master of computer systems as she spends her days uploading Youtube vlogs and coding apps. Living with CF means that so much of Stella's life out of her hands, but Stella uses her tech smarts to take control of her daily life. Of course when she can't fight the undeniable attraction she has for fellow CF patient Will Newman, things start getting out of control.
Ever since her mom died three years ago, Analee has bottled up her feelings and spent her time avoiding reality by role-playing as Kiri, the night elf hunter at the center of her favorite online game. But when heartthrob Seb Matias asks Analee to pose as his girlfriend to make his ex jealous, shy gamer Analee is forced to connect with people in real life. Will she be able to bring her game-world bravery into the real-world? Or will she lose herself in her process?