With the release of the P.S. I Still Love You Netflix film just around the corner, I've been reading recaps and revisiting all of my favorite Peter Kavinsky gifs. In all of this excitement, the horrifying realization dawned on me that I hadn't yet read the sequel to Jenny Han's bestselling novel To All the Boys I've Loved Before and the inspiration for this sequel film. Whatever could be wrong with me? Well, I don't know, but probably a lot.
So here I am, attempting to amend this oversight before P.S. I Still Love You hits Netflix. On the bright side: I'm documenting all my first-time-reader thoughts as I read them right here for all of you.
WARNING: Spoilers ahead. If you haven't read the book/want to see the movie first, either don't proceed at all, or proceed with caution.
For the rest of you, get excited, because here we go!
I Read P.S. I Still Love You for the First Time and Here's What Happened
Chapter 1:
Things really just pick right back up where they left off after book 1! Definitely not mad about it, but for sure would be mad about a restricting and high-maintenance outfit—I'm with Kitty on this one.
Chapter 2:
Okay, this make up is too cute. They're both playing hard to get, and Lara Jean is having cider in his house in her hanbok, and I just can't get enough of Peter K. and Lara Jean. More cute wrestling over a letter, please!
Chapter 3:
Yeesh, it seems like Margot is letting her heartbreak influence her advice to her sister a bit…things are, well, intense. Bleak. Dramatic…but we knew that when we started reading.
Chapters 4 & 5:
Is it just me, or does making a contract that states that you "will not break each other's hearts" seem like a guarantee that hearts will be broken? On the other hand, they're so cute with their contracts!
Chapter 6:
Um…WHAT? This video leak has Genevieve written all over it. I have 8 million questions and I'm only like 50 pages into this book. Whyyyyyy!
Chapter 10:
Boy, teenagers are the WORST. Peter is definitely proving himself to be a good guy after the assembly and the apologies and getting the post taken down, but he's also certainly putting Lara Jean in a lot of easily misconstrued situations…I'm getting weird vibes, idk. Cool boys have no sense of boundaries.
Chapter 17:
I'm very intrigued by Lara Jean drafting a dating profile for Dr. Covey, so I can't wait to see where that goes.
Chapter 20:
Honestly, not that much is happening besides daddy dating drama and all I can think about is where the heck is this John Ambrose character that everyone's always talking about? 20 chapters in, and not even a mention!
Chapter 25:
Peter is still perfect. He wins Valentine's Day.
Chapter 27:
The mysterious John Ambrose McClaren emerges!! And he wrote a lovely, sweet, reminiscent letter!! I dig this kid.
Chapter 36:
This whole treehouse situation has me seething. Genevieve is evil and Peter is an idiot, that is what I have learned from this. The end.
Chapter 38:
OKAY I used to love Assassins, and this game is heating up. There are no words to describe how badly I want Lara Jean to take Gen down. I also have many theories as to how it could turn out, including two theories as to Gen's wish. Both are devious. More to come.
Chapter 39:
Hold up…WAIT. JOHN AMBROSE MCCLAREN IS STORMY'S GRANDSON??????
I'm sorry but I have not lived for a plot twist like this since I found out Harry was a Horcrux. (I'm probably exaggerating but man that is amazing.)
Also, cue the "awww's" to their cute retirement home dance. Wow, just wow.
Chapter 40:
This is getting emotional. I love John Ambrose and I'm so mad at Peter. Oh, the internal conflict! Oh, the drama!
Chapter 41:
Oh, Peter. You have messed up. You are still messing up. How you have let down the readers. I did not expect to be so intensely invested in this, but I feel personally betrayed by Peter's tumbling missteps.
Chapter 46:
In a shocking and devastating turn of events, Kitty is being a terrible, cruel sister. I honestly can't believe this…Poor Lara Jean, watching her take Peter's side and take rides from Peter after what happened.
Chapter 47:
This sneaking out into the snow scene is incredible. I wish high school were this romantic in real life!! John Ambrose is kind of an ideal man, I'm just sayin.
Chapter 49:
JOHN AMBROSE MCCLAREN!!!!
I have nothing else to say, only that.
Well, that, and the USO dance was one of the sweetest scenes and the fact that he dressed up in full military uniform and borrowed his dad's convertible and danced even though he hates it and I could go on and on just proves that John Ambrose McClaren deserves all the praise that a teenage boy could possibly receive ever the end.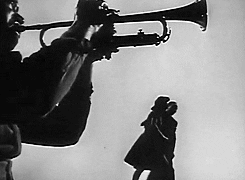 Chapter 50:
All of the adults in these books are just incredible. I mean really, such wonderful, giving, wise people. Lara Jean is going to be just fine, because she has so many incredible role models showing her the way. In this chapter, it was sweet Trina Rothschild.
Chapter 54:
Well Peter, you've gained some ground back. But you've still got a ways to go. John Ambrose McClaren, I don't believe you're capable of doing wrong.
This book is a rollercoaster. I am so absorbed.
Chapter 55:
Ending the book in the treehouse…was perfect. What a wonderful moment for them. I'm still mad at Peter, but for now at least I will give him a chance.
My final thoughts in love letter form:
Dear P.S. I Still Love You,
While your predecessor offered us a beautiful and unexpected romance and a raw and heartening look at a beautifully imperfect family dynamic, you gave us a look at the complications of not just romance, but of growing up. Every character in this book learned something, with the exception of John Ambrose, who has clearly already learned so much, and Gen, who is clearly too caught up in her own little drama world to see what there is to be learned, and every character grew and matured in a very real and authentic way. I'm grateful for a series full of genuine role models for the kids who drive the plot and a series full of drama that's as real as anything, so that readers know that they're not the only ones for whom high school is tough. Jenny Han, you've done it again. To P.S. I Still Love You, I say—I really do love you!
Always and forever,
Francie
P.S. So excited for the movie!!! Read it before you see it—streaming February 12, 2020 on Netflix.