Whether you managed to snag tickets to see your idols this Spring or got trapped in that endless queue (and still aren't over it 😭), we've got just the thing for you now that the stress about seating charts is over. Check out these four books that totally fit your fave group's concept:
ARMY have been on a journey with BTS over the past year, through heartbreak and hardship, to find the light in their lives and learn to love themselves.
When Will's dad loses a battle with depression, he doesn't go looking for the light. Instead, he starts going for long walks. There are some places Will can't walk by: The blessings store with the chest of 100 Chinese blessings in the back, the bridge on Fourth Street where his father died, and his former friend Playa's house.
But when he finds out that he could've done something to stop a terrible thing from happening to Playa, he decides to stop being complacent in his own sadness and do some good in the world. He begins to leave small gifts for everyone in his life, and it is through those acts of kindness that Will is finally able to push past his own trauma and truly begin to live his life again.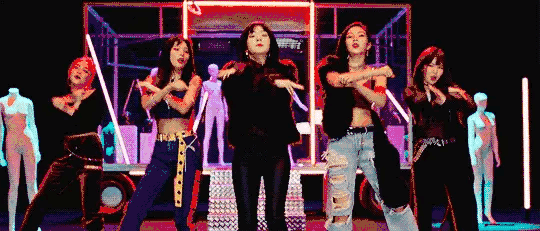 Red Velvet aren't the only girls who know how to shoot a bad boy down.
Lucy Moynihan was chased out of town for accusing the It Boys at her school of rape. When justice slips through her fingers, Grace, Rosina, and Erin decide to take into their own hands and make the devils roaming their school pay.
Who are the Nowhere Girls? They're everygirl. They won't stay silent or look the other way anymore. And, until the boys (and young men) at Prescott High follow suit, their bodies are officially off limits.
If you love bubblegum bops and sugar-sweet looks, this book is a must. 
Lara Jean is as ridiculously adorable as she is hopelessly romantic. She has a lucky scrunchie, she can bake a killer snickerdoodle, and there's a hat box full in her closet of unsent love letters to the boys she's fallen in (and out of) love with throughout her life. But her five unrequited loves might not stay unrequited after her little sister drops her detailed, swooning odes in the mail to her former crushes. 
Emphasis on former.
Babes as badass as the gals of BlackPink are hard to come by. But Las Mal Criadas might just give them a run for their money.
Sixteen-year-old Nalah leads the fiercest all-girl crew in Mega City. Her life is a rinse-repeat cycle of violent throwdowns and late nights at the hottest boydega clubs. But she's grown tired of the cheap thrills. Her dream is to get off the streets and make a home in the exclusive Mega Towers, in which only a chosen few get to live. To get there, she'll have to choose whether or not she's willing to do the unspeakable to get what she wants. Can she discover that home is not where you live but whom you chose to protect before she loses the family she's created for good?